Dancing Bear Arts & Music Festival

is an annual festival put on by students at Quest University Canada. Founded in 2011, it creates a space for students and Squamish community members to enjoy live music, art, and local vendors. In 2018, I worked with a team of organizers as Creative Director & Lead Graphic Designer to create a visual brand and marketing for that year's festival.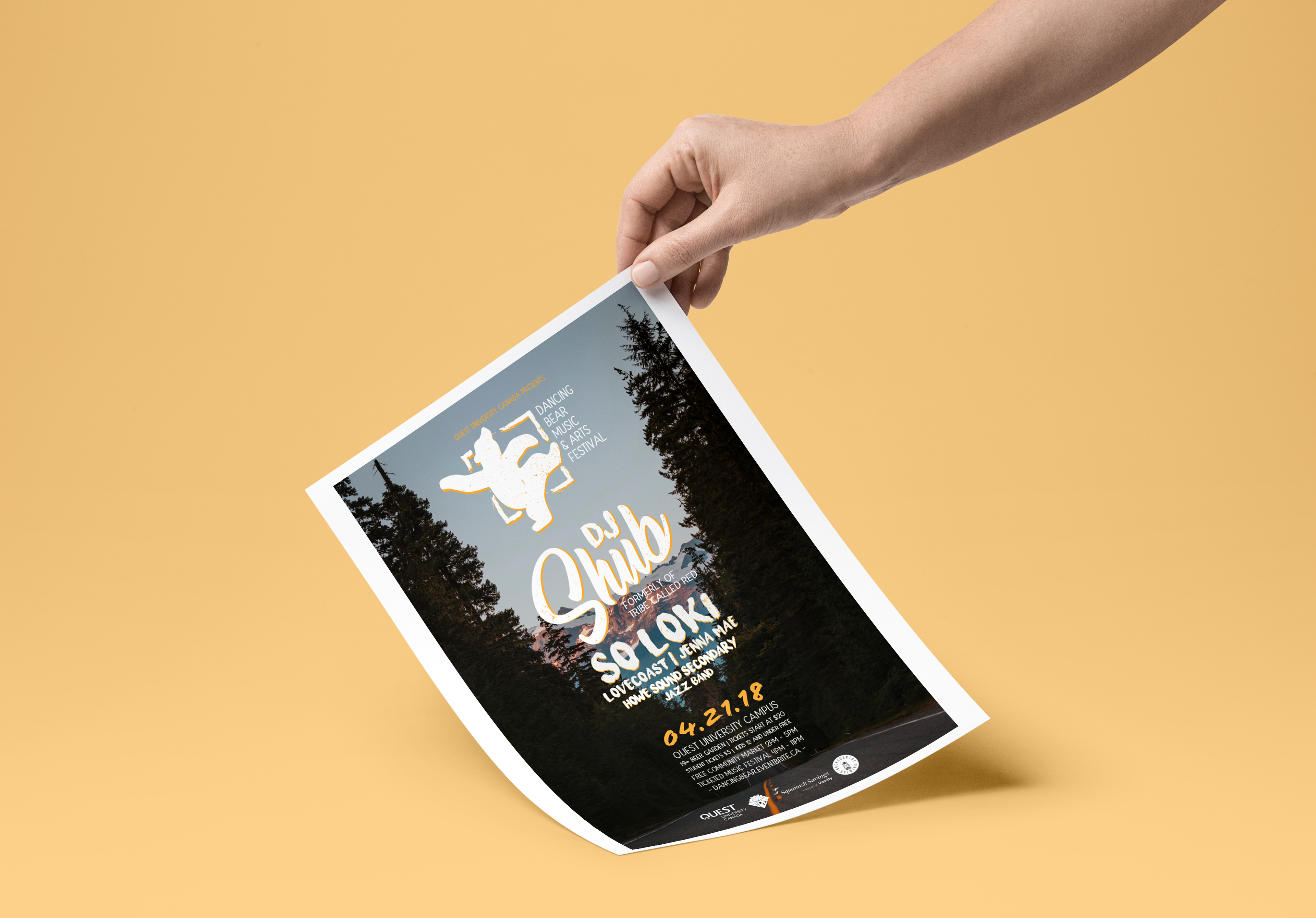 A challenge in the design process was to maintain a form of visual congruity with previous year's posters, while creating an identity that was new, fresh, and inspiring. Working with another designer, I created an updated logo that would express the playful and artistic nature of the day, while maintaining professionalism and versatility.
The visuals created were then used to launch successful social media campaigns, running Facebook ads leading up to the event, and variety posters also necessary for the event. On Facebook, the advertising campaign reached over 7,000 active community members, and resulting in over 1,000 engagements total.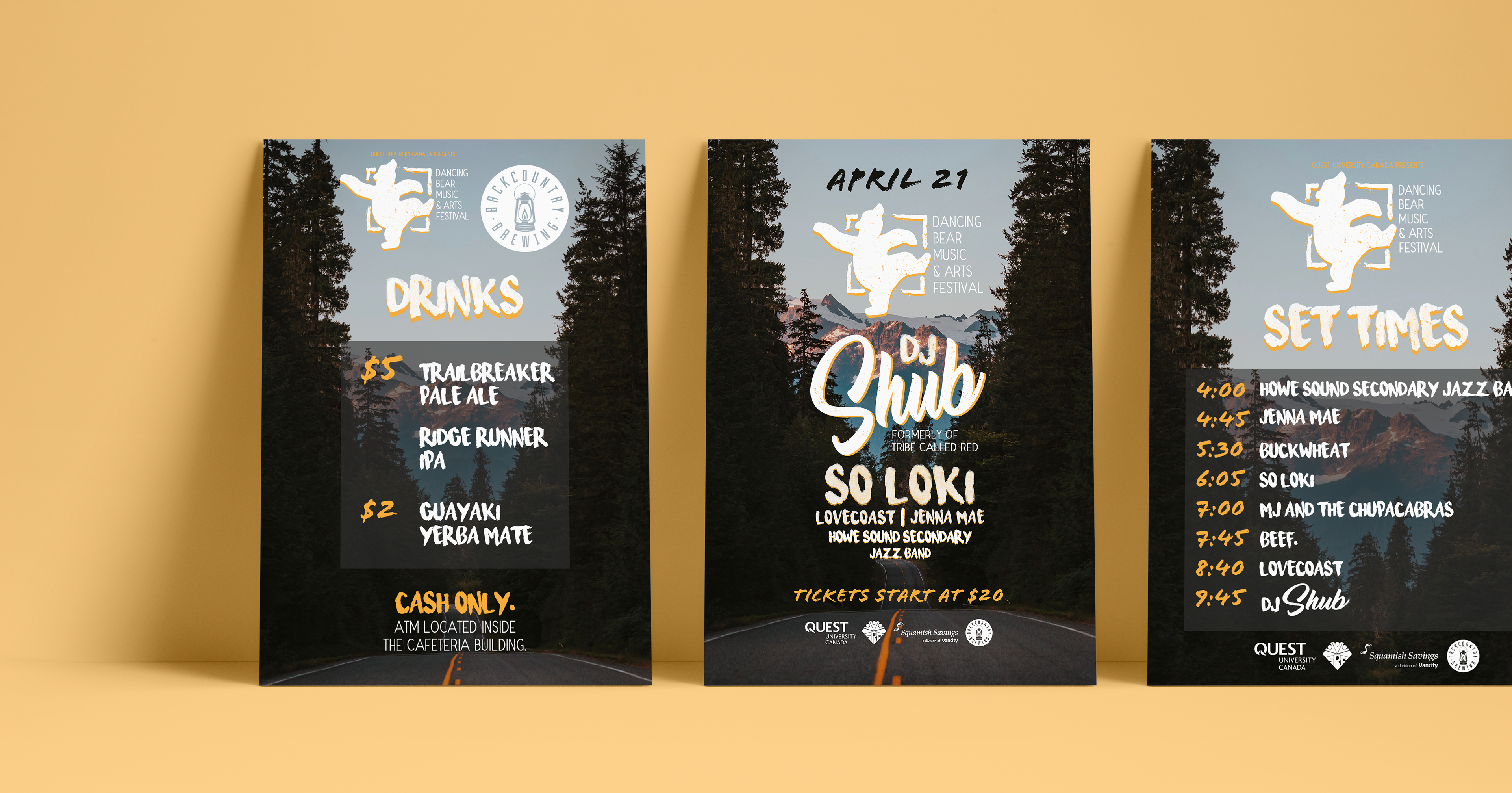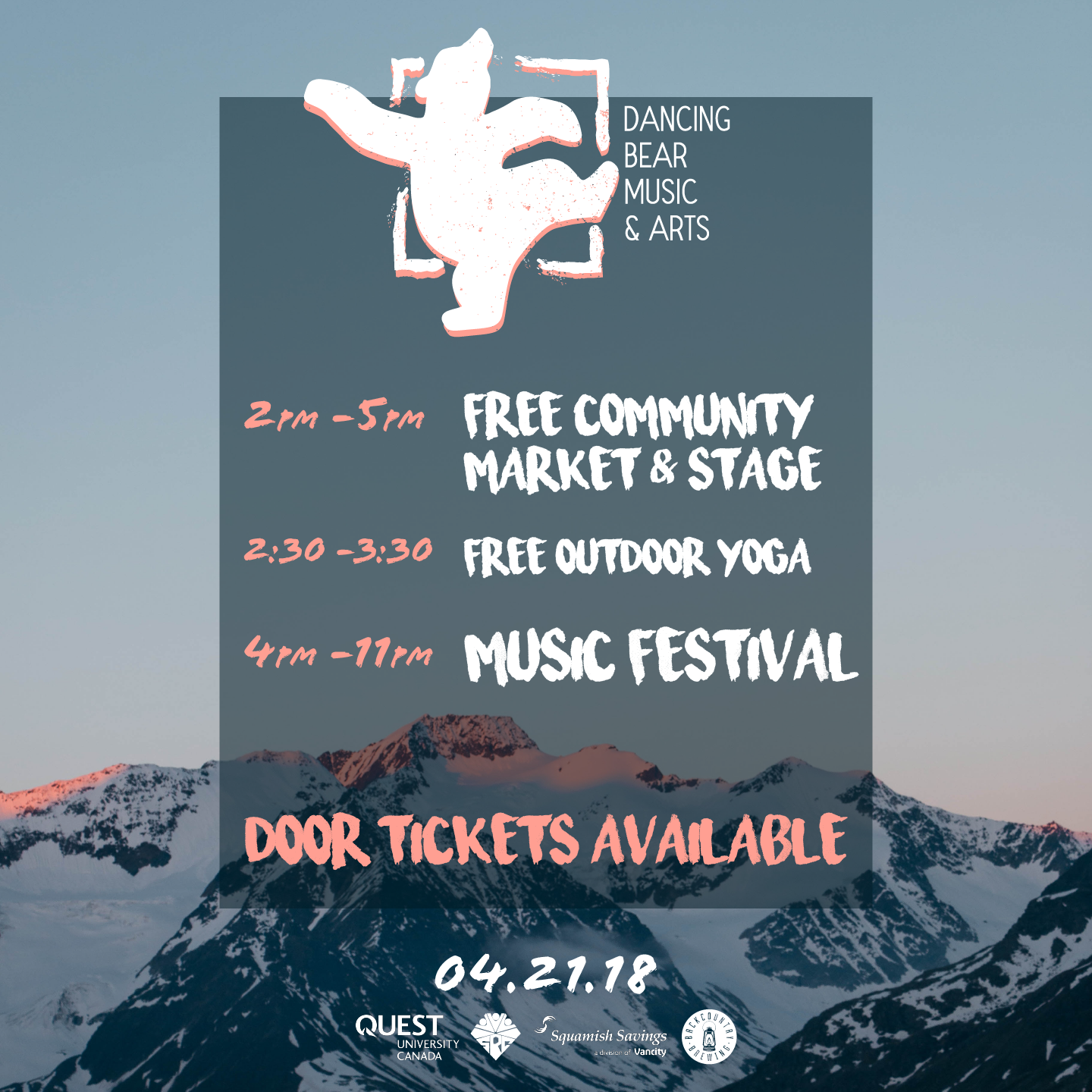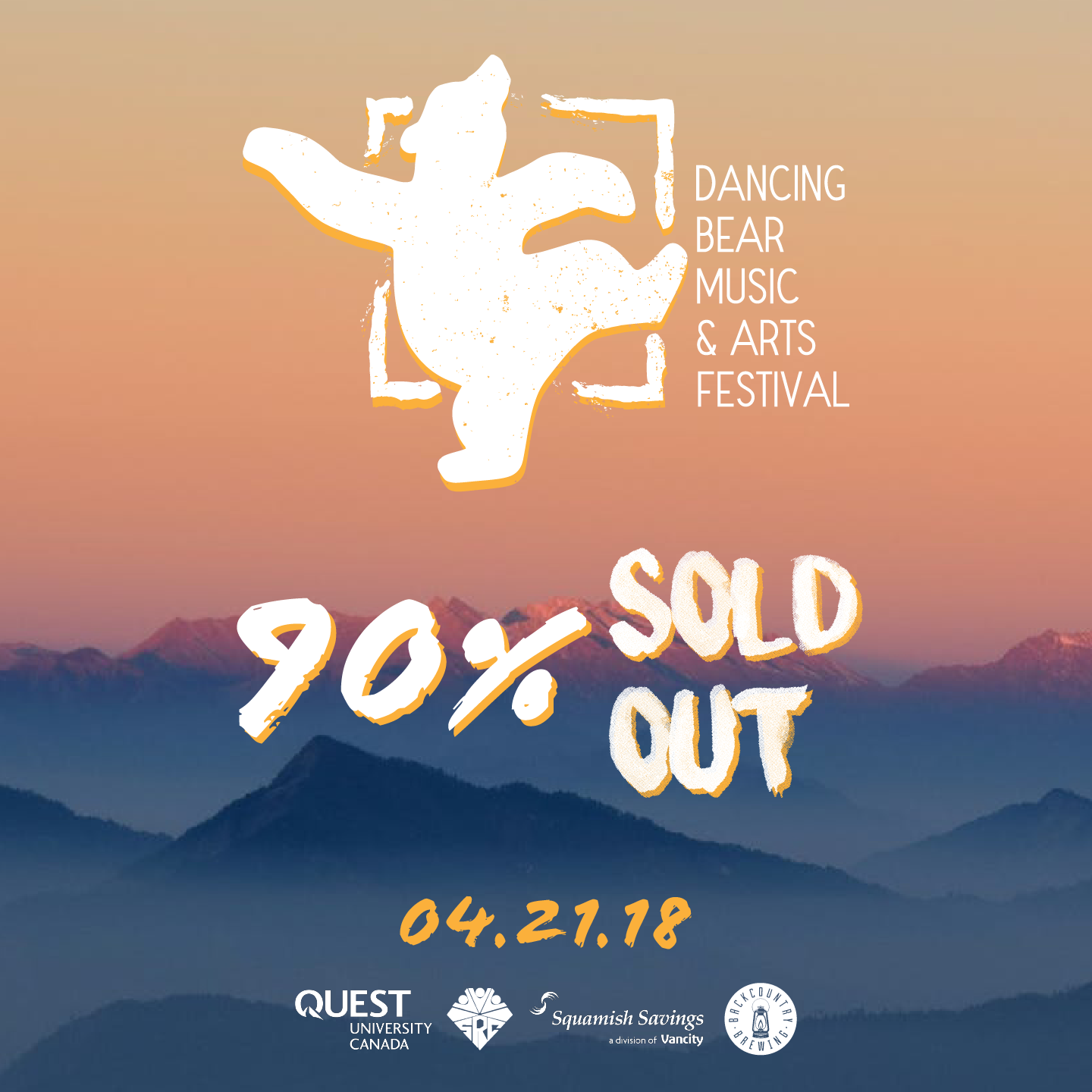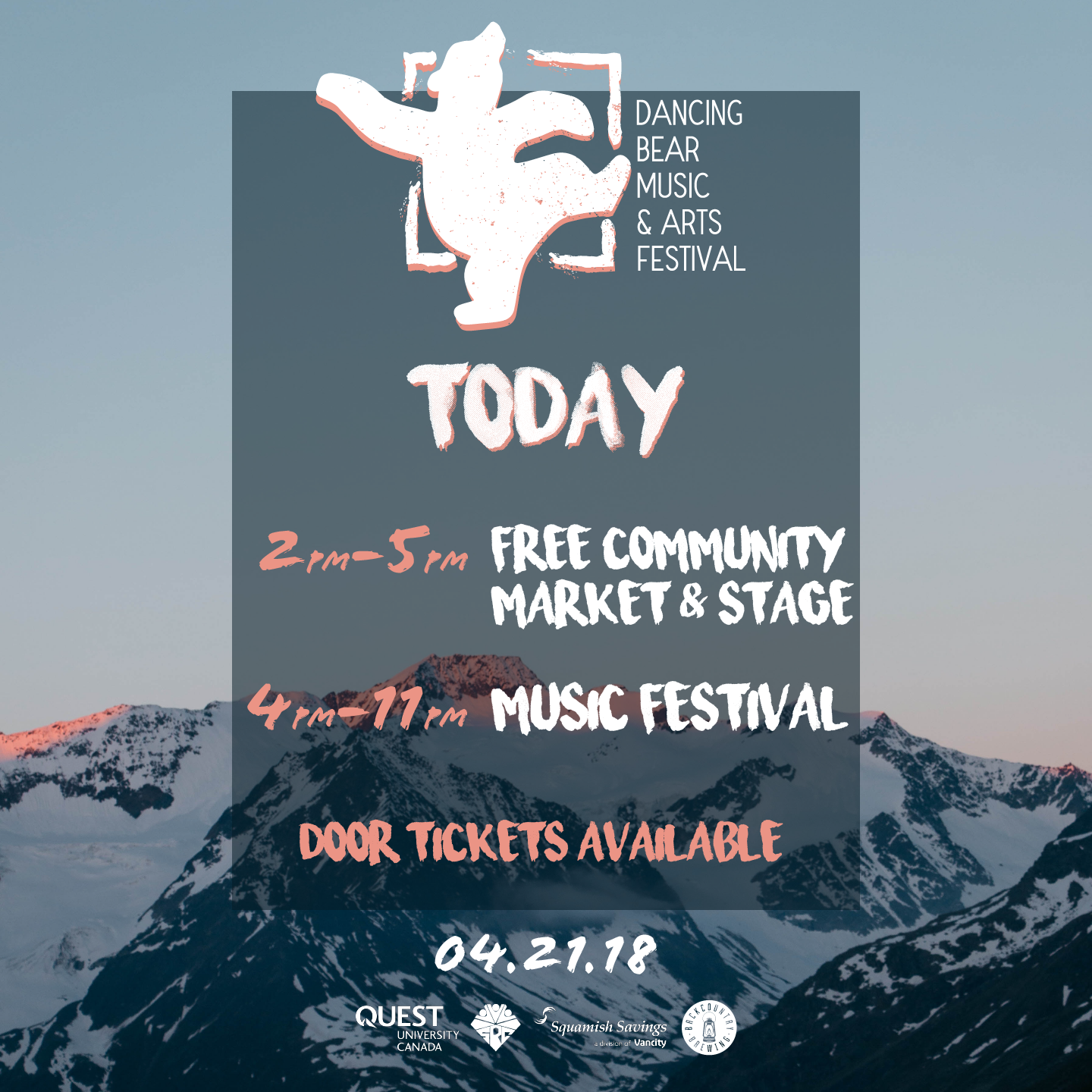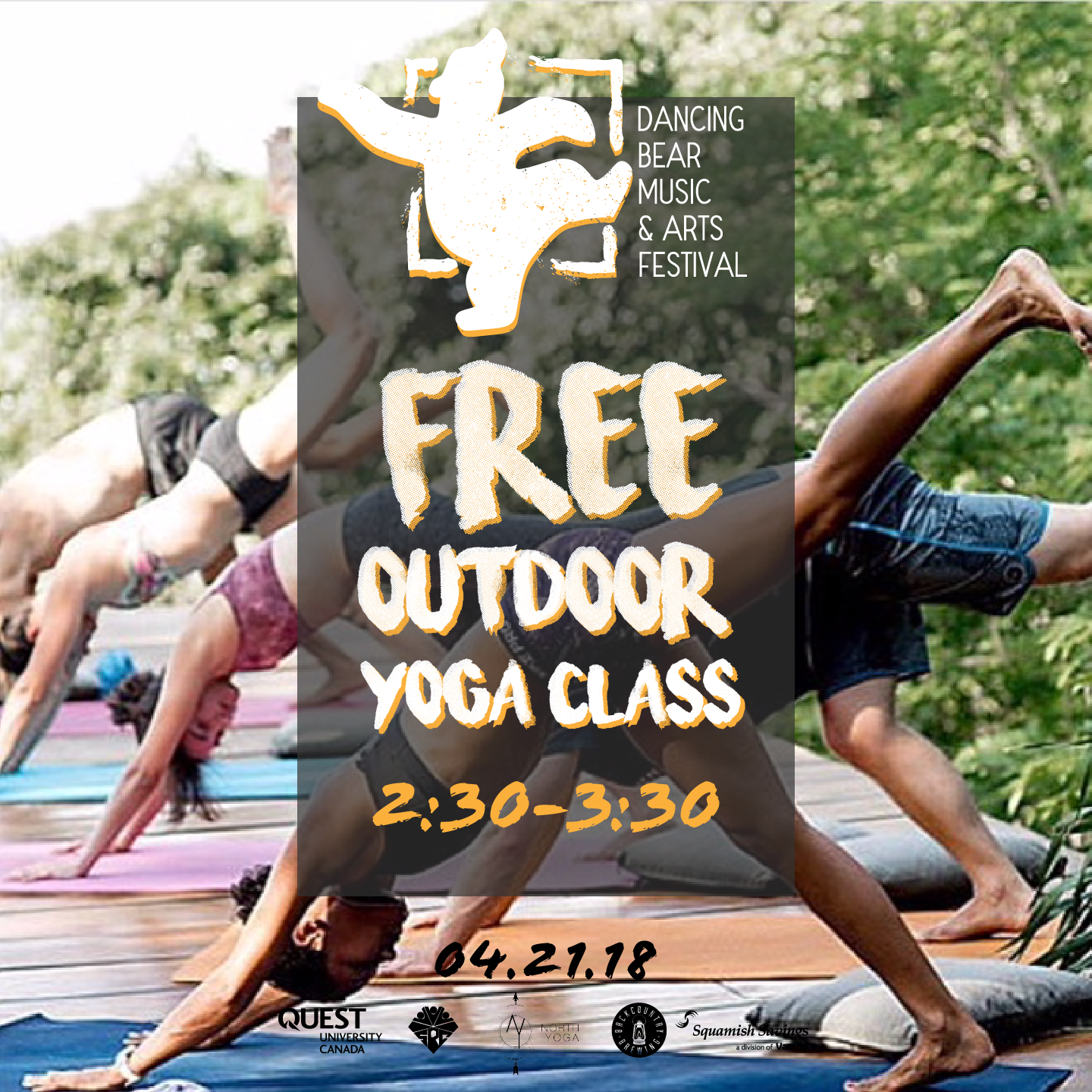 The event was a huge success, selling out over 600 tickets to students and community members alike. It was an incredible opportunity in working with a team to not only develop a brand, but also use digital marketing techniques to successfully advertise it to an audience.